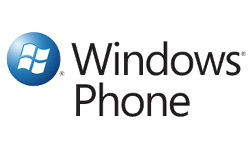 Microsoft is working on a mobile version of their Surface touchscreen interface. Called Mobile Surface, it uses a projector and camera to create an interface that reacts to movement in 3 dimensions, rather than the 2 like a touchscreen.
On Monday Seattle, Washington's TechFlash posted a video of a Microsoft researcher demonstrating the technology.
Don't expect to see this in any devices in the near future. At this point Microsoft is still figuring out what sorts of applications might be built around this type of 3D interface.
And of course, being designed with mobile phones in mind, it will require a smartphone designed to take advantage of it.
The
first phones
running the new generation of the Windows Mobile OS,
Windows Phone Series 7
, won't even go on sale until late this year. Mobile Surface is certainly much further away than that.