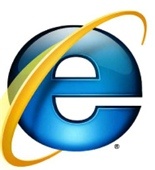 In the first month since
Microsoft
created the "browser ballot box" as a way to end the EU's antitrust case against them,
Internet Explorer's
market share has dropped, as much as 2.5 percent in some nations such as France.
Data from
StatCounter
says IE market share dropped 2.5 percent in France, 1.3 percent in Italy, and 1 percent in the UK, not giant numbers, but definitely notable.
Opera
has reported that downloads of their browser are 200 percent higher, while
Mozilla
says:
"We have seen significant growth in the number of new Firefox users as a result of the Ballot Choice screen."

The ballot box gives Windows users a chance to choose between 12 different browsers.