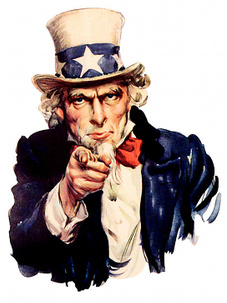 After nearly two years of excuses for the secrecy of negotiations over ACTA, the Anti Counterfeiting Trade Agreement, a full draft of the proposed treaty has been
leaked online
and it looks just as bad as critics have suggested.
Among the worst provisions of the proposal is the requirement that third party service providers must implement measures to proactively identify and elminate access to content that's in violation of copyright law.
Failure to do so would make them liable for such infringement. Even worse, according to a note from New Zealand's negotiators this would even include search engines.
Assuming some service finds a way to implement this sort of proactive system, their ability to safeguard the privacy of users would be severely diminished.
Under current laws, when content owners identify content they believe infringes on their copyrights they can notify the service provider, such as YouTube, and demand that the content be removed. This is known as notice and takedown.
Under the ACTA proposal content owners would also be entitled to any information the service provider has which could identify the user responsible for the content without any judicial oversight.
If you post a 30 second video of your child
dancing to a copyrighted song
on YouTube and a record label believes it infringes on their copyright they could demand that YouTube not only takedown the video, but also provide them with your private account information unless you come up with evidence that the takedown request was in error.
And service providers aren't the only parties whose obligations to enforce other people's intellectual property rights would be drastically increased. Governments would be be forced into a new role as well.
For starters it would make customs officials responsible for proactively identifying intellectual property infringement in goods crossing national borders. They would, of course, be trained in this role by IP holders rather than some sort of actual legal education.
The courts would also be affected by ACTA. It would require that judges be given the power to issue injunctions for "imminent infringement," meaning infringement that hasn't even taken place yet.
Additionally, each government that's a party to the treaty would be required to "educate" the public about the evils of IP infringement.
At the end of the day ACTA isn't about protecting the people who create goods and content. Its real aim is to protect businesses which have traditionally relied on the artificial monopoly of intellectual property to make a profit.
Rather than the government regulating business, those businesses would be regulating the government. Accusations would be given the weight of judgements and the presumption of innocence would be replaced by the assumption of guilt.