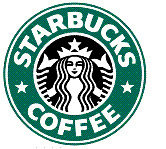 Beginning on July 1st,
Starbucks
will begin offering unlimited free Wi-Fi in all of its 6700 U.S. locations, in an effort to bring more potential customers into the coffee shops.
The company adds that the Wi-Fi will "eventually include a new network of news and entertainment content exclusively for customers."

Starbucks has been losing customers to McDonald's, which offers free Wi-Fi, and cheaper priced coffee, as well.

The chain had offered Wi-Fi, but only two hours a day for free, and you had to register. On average, laptop/netbook users at Starbucks spend one hour using the wireless, currently, says CEO Howard Schultz.

McDonald's has offered free, unlimited Wi-Fi at all 11,500 U.S. locations since January.