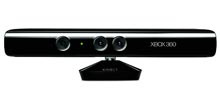 On Monday,
Microsoft
officially launched
Kinect
, the
motion control system that had been formerly dubbed "Project Natal."
The software giant, however, would not set an official price for the product at E3 this year.
On Tuesday, GameStop
put the system on sale for $150 USD
while also offering up a bundle with an Arcade console and Kinect for $299.99 and an Elite console with Kinect for $399.99.
Today, more retailers have followed suit, with
Amazon, Best Buy
and
Wal-Mart
all offering the system for $150, as well.
With four major retailers now offering the device for the same price, it seems the pre-order price is Microsoft's MSRP on the system.
The Kinect is compatible with all current
Xbox 360
models as well as the unreleased Slim console.
At E3,
Sony
also unveiled its
Move
motion control system,
pricing the two-part controller at $80 USD
.