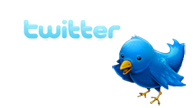 Last week,
Twitter
announced that users were publishing 3,085 tweets per second at the end of the final game of the Boston Celtics versus Los Angeles Lakers playoff match, a record for the micro-blogging site.
That record has been shattered this week, thanks to the World Cup, with users publishing 3283 tweets per second by the end of Japan's victory over Denmark on Thursday.
The numbers come directly from
Twitter
who says they expect the number to be broken again when the World Cup concludes in the next month.
Twitter says the average tweets per second (TPS) is around 750.
The World Cup continues to create "consistent surges," says the company, with the average TPS expected to rise in the upcoming weeks.