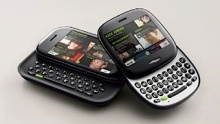 In late June,
Microsoft
confirmed they were pulling the plug on the
Kin One
and
Kin Two
smartphones, after sales fell well below expectations.
Additionally, the Kin phones will not make it to Europe as promised, and the entire Kin team has been moved over to the company's Windows Phone 7 division.
Today, the devices have seen the last nail in their respective coffins, as
Verizon
has opted to return
all unsold devices to Microsoft, with online and in-store sales suspended as of this weekend.
Although it is still unclear how many Kin devices were sold, but nearly all estimates put units sold between 503 and 9000, an incredibly low number for a device sold on the nation's most popular network.
Verizon is now only selling some accessories for the phones.