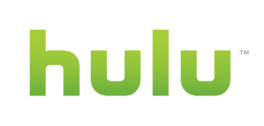 CBS
CEO Les Moonves has confirmed this week that the number one U.S. broadcaster is in active talks to bring some of its shows to
Hulu
, the popular online
streaming
service.
Hulu Plus
is the site's new premium version which launched in June and costs $9 per month.
Users of Hulu Plus can watch full back-catalogs of available shows while free Hulu users can only watch the trailing five episodes of a current season.
CBS has the incredibly popular shows "CSI," "Two and a Half Men," and "Big Bang Theory" among others, and remains the only broadcaster to not include its content on Hulu.
"Are we having discussions with the Hulu subscription service? Yes we are,"
Moonves says
.
"Our goal is to get paid for our content in as many different ways as we can without hurting the mother ship. The key here is flexibility."
CBS recently signed a 10-year content deal with
Comcast
for on-demand and Web video.