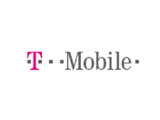 After reporting their quarterly earnings this week,
T-Mobile USA
made it clear that smartphones are here to stay, seeing subscriptions triple year-on-year despite losing customers overall.
Users with 3G-capable smartphones are now 19 percent of the entire T-Mobile USA subscriber base, with subscriptions over tripling to 6.5 million from 2.1 million in the Q2 2009.
T-Mobile noted its most popular smartphones included Android devices like the
MyTouch 3G
and
Nexus One
, as well as the
BlackBerry Bold
and
HTC HD2
, which use the BlackBerry OS and
Windows Mobile
operating systems, respectively.
During the quarter, T-Mobile upgraded its network to HSPA+, giving some T-Mobile users faster data than even
Sprint's 4G
networks.
15 cities, covering 85 million people, now have access to T-Mobile's HSPA+ upgrade. By the end of the year the company says it hopes to have HSPA+ available to 185 million Americans.
Overall,
the carrier saw a decline in subscriptions
, due to a high rate of decline in the prepaid business. The company lost 199,000 prepaid subscribers while only gaining 106,000 contract customers.