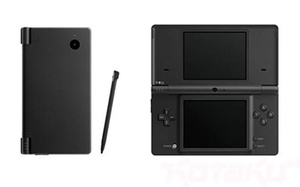 Nintendo
has updated the system
firmware
for the
DSi
handheld this week, blocking a number of flashcarts regularly used by gamers to run
homebrew
and pirated games.
The previous
DSi
firmware update, released a year ago, enhanced the built-in browser, added the ability to upload photos to
Facebook
and some subtle anti-piracy measures.
This week's update does not improve anything, as Nintendo says "This update provides behind-the-scenes improvements to system performance."
TinyCartridge
says the firmware, version 1.4.1U blocks the following carts:
Acekard 2i, DSTTi, iPlayer, M3i Zero
and the
Supercard DSTwo
.
Additionally,
GBAtemp
is reporting that Nintendo is prepping firmware 1.4.2C, which will block any remaining carts, such as the
EZ-Flash Vi, iSmart DS
and
Hyper R4i
.
Gamers can continue to run their homebrew and games as long as they choose to lose access to the Internet until the cart makers update their respective firmwares, as well.