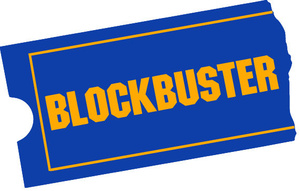 Multiple
sources
are reporting today that
Blockbuster's
long-expected Chapter 11 bankruptcy should be filed within the week.
Blockbuster has over $900 million in debt and will use the bankruptcy to restructure most of that debt whilst also closing under-performing stores.

Some sources say the filing could come as early as later today.

"We continue to explore all of our options and are making good progress in our recapitalization process," said Blockbuster this morning. "Our discussions with the studios and bondholders continue to be productive, and we have every reason to believe we will come out of the recapitalization process financially stronger and more competitively positioned for the future."

Under the plan, senior bondholders would have $630 million of their debt converted into equity of the new company. All lower bondholders and all shareholders would be wiped out.

Additionally, senior bondholders will give the company a $125 million loan to operate while under bankruptcy protection.

It was recently discovered that "corporate raider" Carl Icahn had purchased about 30 percent of the company's senior debt.