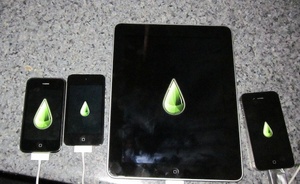 George "Geohot" Hotz
has released the first RC of an untethered jailbreak for all
iOS
devices, dubbing the jailbreak
Limera1n
.
The jailbreak works on the
iPhone 3GS, iPod Touch 3/4G, iPad,
and
iPhone 4.
For the time being the jailbreak works only on
Windows
machines.
The jailbreak is based on low-level bootrom exploits that are different than the current exploits used by SHAtter and in the newly released "greenpois0n."
Geohot uses the same exploit found by c0mex, the hacker behind the popular one-click Spirit jailbreak.
The jailbreak should be available at
http://limera1n.com
tomorrow.