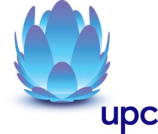 The High Court in Dublin has ruled that there is no precedent in Irish law to force Internet Service Providers (ISP) to identify and disconnect subscribers accused to sharing music and other content illegally over the Internet.
UPC
, one of the largest ISPs in Ireland, is
not now required to take part
in the same three strikes program that Ireland's largest ISP, Eircom, is currently using.
UPC would have been required to first send an informal warning to customers accused of sharing music illegally. Then it would have to send more stern threats of disconnection, followed by a seven day disconnection. After this stage, a customer could be disconnected for up to a year if the activity continued.
While the High Court decision is based on Irish law, it was pointed out by the court that this could mean Irish law does not comply with European law agreed by EU member states including Ireland itself. Whether this means the Irish government will step in to provide legislation for the issue or not remains to be seen.
Mr. Justice
Peter Charleton
made the ruling. He had previously condemned the impact Internet piracy has on the industry when the Eircom case was in the media, saying at the time that piracy
"not only undermines the record companies' business but ruins the ability of a generation of creative people in Ireland, and elsewhere, to establish a viable living."
Eircom had agreed to a three strikes system for its subscribers after being taken to court also by Warner Music, Universal Music,
Sony
BMG and EMI Records. Instead of going through with the case, Eircom opted to settle. Whether Monday's court decision in UPC's favor will change Eircom's policy remains to be seen.