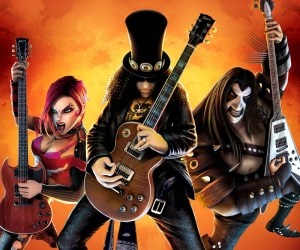 According to
figures
from
Cowen & Company
,
Activision's
blockbuster series
Guitar Hero
continues to see sales declines, despite new additions to the franchise.
The latest game, "Warriors of Rock," saw only 86,000 sales in its first week, well below the average for the franchise.
In 2007, Guitar Hero 3: Legends of Rock sold 1.5 million copies in five days, in 2008 GH: World Tour sold 500,000 copies in its first week and last year's
Guitar Hero 5
sold 499,000 copies in the same time frame.
Says analyst Doug Creutz: "
Guitar Hero III
likely attracted a lot of one-time buyers (that have not returned for subsequent franchise instalments) due to its 'it-game' status at the time."
Rival Harmonix, the company behind
Rock Band
said this of the genre as a whole:
"I absolutely do not believe that rhythm-action gaming has reached its peak."