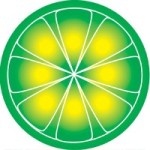 Earlier this week we reported that just two weeks after LimeWire was permanently shut down by a federal ruling, a "secret dev team" had brought the
P2P
client back, dubbing it the
LimeWire Pirate Edition (LPE)
.
The LPE has the Ask.com toolbar removed, all need for the LimeWire LLC servers removed, all remote settings disabled, and all LimeWire Pro features activated, for free. There is also no adware or spyware.
LPE has been circulating via
warez
, P2P and torrents sites for a couple of days now.
Apparently, the real LimeWire is not a fan.
"We have very recently become aware of unauthorized applications on the Internet purporting to use the LimeWire name,"
reads
a notice on the LimeWire site.


"We demand that all persons using the LimeWire software, name, or trademark in order to upload or download copyrighted works in any manner cease and desist from doing so. We further remind you that the unauthorized uploading and downloading of copyrighted works is illegal."