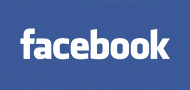 It appears that how popular you are on social networking sites like Facebook and Twitter actually had a real world effect on the November elections in the United States.
Candidates with more "likes" on
Facebook
won 71 percent of the time in the Senate elections while candidates with more
Twitter
followers won 74 percent of the time.
Facebook said that in 77 of the 118 races it followed in the Senate and the House, the winner had more "likes" than the opponent did.
If you had double the amount of "likes," the average margin of victory was 3.9 percent.
There also seemed to be a correlation to money raised and spent, as one big spender, Jeff Greene of Florida, spent $24 million and did not even win his primary. The primary winner, Kendrick Meek, had 24,000 "likes" on Facebook to Greene's lowly 644.
Of course, social networking popularity did not help a few high profile candidates like "I am not a witch" Christine O'Donnell, who was very popular on Twitter and Facebook but got crushed in the election by 17 percent. Meg Whitman, the billionaire, spent the most money and had the third highest amount of Facebook likes but still lost the California governor race.
Says ABC News
:
"[Social media] provides information about comparisons…trends and changes could be informative on the subset of people on it. You get more information out of it if you respect limitations. If you try to get too much, you get nothing."