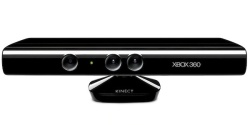 One gamer, under the alias 'Yankeyan' has posted a video this week showing himself playing the original Super Mario Bros. game using Microsoft's new
Kinect
motion control system.
Says Yankeyan:
"I programmed it to recognize my motions and passed the virtual button presses to the NES emulator. I could have placed a simulated keypad right in front of me that I can press with my hands, but I thought full body gestures were more in the spirit of Kinect. Of course, Mario isn't designed to be played like this, so this is really really hard."
He isn't kidding when he says the game is tough, with simple gestures like jumping taking a few tries, but it is definitely an incredible feat.
Microsoft's Kinect was released earlier this month to much fanfare.