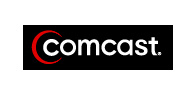 Cable giant Comcast has said today that if their proposed purchase of NBCU is accepted, the company will create minority channels aimed at the Asian and Black markets.
The channels follow agreements recently made with civil rights groups.
Comcast is still awaiting final decision on the purchase, a 51 percent stake for $30 billion USD, from the U.S. Justice Department and the Federal Communications Commission (FCC).
A multitude of public interest groups have insisted that the Obama administration reject the purchase, fearing that Comcast will leverage its new power to charge other cable companies higher fees for NBCU content, leading to higher bills for consumers and less competition in the marketplace.
As part
of the new deals
, Comcast will add four new cable networks owned, or partly owned by black people, and at least one new English-language channel that will "cater to" Asian interests.