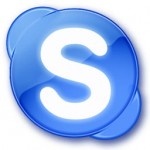 According to the government's official daily newspaper, popular VoIP service
Skype
may soon be banned in China, joining the ranks of YouTube, Facebook, Twitter and countless others.
If accurate, the ban will extend to all VoIP services, with the exception of those provided by China Telecom and China Unicom.
Both phone carriers are state controlled.
There is no current timetable for the implementation of the restrictions. When it
does go into effect
, the paper speculates "services like Skype will become unavailable in the country."
Skype has used the Chinese mobile Internet carrier TOM Online to offer their software in the nation, in its native language, since 2007, and Skype has confirmed it is still up-and-running as of writing.