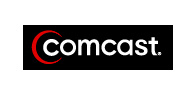 Comcast has completed its acquisition of NBC Universal this week, gaining a 51 percent stake for $13.45 billion.
NBCU is in charge of NBC, the fourth-highest ranked broadcaster in the U.S, Universal Pictures, the Universal theme parks, and popular cable channels like E!, Bravo and USA.
The FCC and US Department of Justice, facing criticism that the deal would allow Comcast to favor its own cable subscribers, has imposed numerous conditions that will force Comcast to keep NBCU content
"as a single package to online competitors on terms comparable to those reached with more established rivals such as Dish Network Corp. and DirecTV,"
says the
AP
.
Furthermore, Comcast will have to match any new deals for programming between traditional media firms and online video providers, if it has a comparable program. For example, if Viacom makes a reality show available via Netflix, NBCU will have to make a comparable show available.
As part of the deal, Comcast bought the stake from
GE
for $6.2 billion in cash, and gave its cable channels (like E! and Bravo) to NBCU. Those channels were worth $7.25 billion.
The long-time logo has also been changed, with NBCUniversal removing the space between "NBC" and "Universal" and getting rid of the colorful peacock and globe silhouette.
As a bonus, all 25,000 NBCU employees were given 25 Comcast shares and a family pass to Universal theme park.