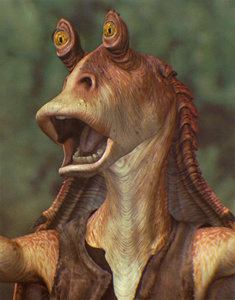 Lucasfilm and 20th Century Fox have jointly announced today that the first 3D 'Star Wars' release is coming on February 10th, 2012 with the release of 'Star Wars: Episode I:The Phantom Menace.'
The 3D conversion is being supervised by George Lucas' Industrial Light &
Magic
, adds Lucasfilm.
By releasing the movie in theaters in February, historically a light time for blockbusters, Lucas expects the film to have open run while merchandise sales can continue into the end of the year.
The companies plan to release all of the rest of the films, in 3D, as an annual event, ending in 2017 with release of "Return of the Jedi."
THR
does say, however, that if the February release did not work as expected, the timetable for the other films could be changed.