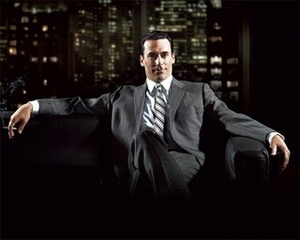 Netflix and Lionsgate have signed an exclusive syndication deal for the first four seasons of blockbuster hit "Mad Men," with the series being available for instant
streaming
starting July 27th.
All future seasons will be added after they conclude airing on AMC.
Liongate has said there will be 7 total seasons of Mad Men.
The deal is said
to have cost Netflix about $1 million per episode
for a total of $91 million for the 7 season deal.
Netflix is in a mad dash to add streaming content to its extremely popular 'Watch Instantly' service, adding CBS and Fox content and its own original programming over the last two months.