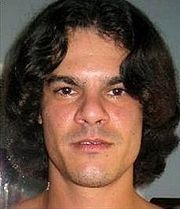 Currently serving a 20-year prison sentence for his role in stealing and reselling over 170 million credit and ATM card numbers, Albert Gonzalez has flipped on his guilty plea and is now claiming that the U.S. government authorized him to commit the crimes he was convicted for.
Gonzalez now wants to withdraw his guilty plea and
wants a court to vacate his sentence
.
Additionally, the hacker blames his lawyers for not "properly representing him" and not appealing his sentence like he requested them to do.
The hacker stole the credit card numbers using sql injection and
packet
sniffer malware software to create backdoors into the corporate systems of retailer chains TJX Companies, BJ's Wholesale Club, OfficeMax, Boston Market, Barnes & Noble, Sports Authority and Dave & Buster's. Gonazalez and two other conspirators also used wardriving, hacking using accessible Wi-Fi in retail stores. One of the conspirators is 7-foot-tall Stephen Watt, a Morgan Stanley investment banker who wrote the sniffing programs.
The three hackers would then sell the numbers or encode the data onto magnetic strips of blank ATM cards, using them to withdraw thousands of dollars from ATM machines.
In September, 2009, Gonazalez was sentenced for 20 counts of identity theft, wire fraud, computer fraud and conspiracy that led to $200 million in losses for banks, insurers and retail companies. At the time of his arrest Gonzalez forfeited his Miami condo, a 2006 BMW 330i, thousands of dollars in jewelry and $2.7 million USD in cash.
Gonzalez now claims that all of his crimes were done with the direction of the U.S.
Secret Service
, who employed Gonzalez to go undercover into hacking rings and set up members.
In his latest petition, the hackers says he believes he
"was authorized to engage in the cyber crimes I was participating in, in order to gather intelligence on National and International cyber criminals and I was doing my job to the best of my abilities."