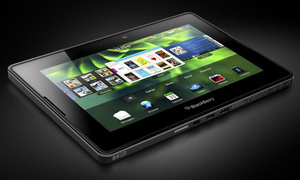 Hulu, in their ongoing efforts to not embrace smartphones and tablets, has blocked access to the site for BlackBerry PlayBook owners.
Tablet owners headed to Hulu.com for free,
streaming
TV are now greeted with:
We notice that you are trying to access Hulu from your BlackBerry browser. Right now, this device is not supported.
Happy owners
had been able to use
the site for the last two days since the device's launch.
In the past few years, Hulu has blocked access to the site from the PS3,
Google TV
and Android devices, each of which originally had the ability to stream the content.