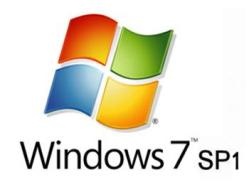 Microsoft
has celebrated the 18-month anniversary of the release of Windows 7 this week, and let go some figures about the OS.
The software giant says they have sold 350 million licenses of Windows 7, making it the fastest selling OS of all-time, and probably the fastest selling piece of software of all-time, as well.
90 percent of businesses have migrated or are migrating to Windows 7, moving on from the aged Windows XP.
Microsoft
is expected to launch Windows 8 in mid-2012
, for
desktops
and tablets. The OS will feature more cloud-based features,
Kinect
support, Zune music, and see a revamped UI.
Windows 8 will also have support for ARM-based
SoC
, alongside
Intel
x86 architectures, so a plethora of tablets are expected in 2012 featuring the OS.
In the U.S., Windows 7 market share has surpassed Windows XP and Vista.