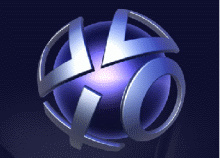 Sony
has noted today that the PlayStation Network and the PlayStation Store will be full restored in all territories except for Japan, Hong Kong and South Korea by the end of the week.
The EU and NA territories have had online gaming and other features restored for a number of weeks, but no access to the PlayStation Store.
Adds Sony:
The company implemented considerable security enhancements to the network infrastructure, as well as conducted testing of the payment process and commerce functions.

We have been conducting additional testing and further security verification of our commerce functions in order to bring the PlayStation Network completely back online so that our fans can again enjoy the first class entertainment experience they have come to love. We appreciate the patience and support shown during this time.
When the PS Store is restored, users will be able to download their free games from a list of 5 that includes such classics like
Little Big Planet
and Infamous.
For more info on the games, check here:
Sony lists free game compensation available to U.S. PSN gamers