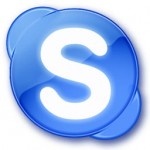 The FTC has approved Microsoft's $8.5 billion bid for VoIP giant
Skype
, just weeks after its proposal.
Microsoft
plans to integrate the popular service into its Windows Phone 7, Windows 8, Microsoft Office and Xbox Live platforms.
The deal
is Microsoft's largest ever and is one of the biggest deals the industry has seen in the last decade.
Skype has almost 200 million users that use the service to make phone and video calls around the world. Skype is free for Skype-to-Skype communications and costs minimal fees to call land lines and mobile devices.
Google is said to have bid $4 billion for the service, so Microsoft completely overpaid (by most accounts) but if executed correctly, the move could pay off in the long run.