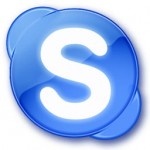 Facebook appears set to add Skype-powered video calls to its service, from within the Facebook interface, at a launch event next week.
If sources are accurate,
Skype
video chat and calling will be available to anyone with a webcam, anytime they log into the social network.
Skype did not deny the claim,
simply saying
:
"We don't have anything to share at this moment. Will keep you posted if that changes."
Facebook and Skype have long been partners, but to a much smaller degree. You can currently call FB friends through Skype, after logging in and connecting your friends to the account.
Skype was recently purchased by
Microsoft
for $8.5 billion, and the software giant said its aim was to integrate Skype into every service possible, starting with its own platforms like Windows Phone 7 and Xbox Live. Microsoft was an early investor in Facebook.
Google+, the brand new rival social network from Google, offers group video chat with up to 10 simultaneous users.