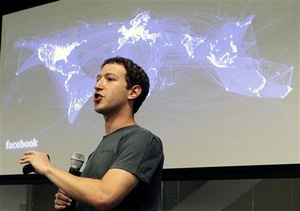 Facebook has announced it will add Skype-based video chat to its service, a move that should help the company rival Google's newly launched Google+ hangouts.
The social networking behemoth has 750 million users while
Skype
has slightly over 200 million. The VoIP company is expected to see a large boost in users over the coming months thanks to the partnership.
Skype will also help keep Facebook users engaged, as well as give them a reason to come back and check each day.
While free, the service is limited to two-person Skype-Skype chats. Google's Hangouts allows for up to 10 people in a video chat.
Eventually Skype will introduce a pay service where users can use Facebook/Skype to call mobile/landline phones.
Microsoft
recently purchased Skype for $8.5 billion and Microsoft has a 1.6 percent share of Facebook's private shares, valued at an estimated $1.2 billion.
(
Pic via Reuters
)