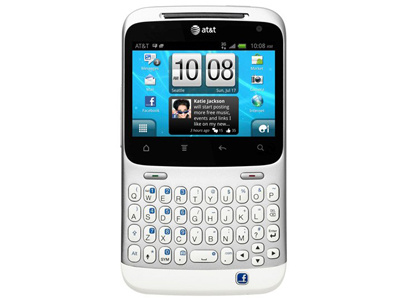 The first "Facebook phone" is officially hitting the United States on July 17th via Best Buy Stores.
HTC's Status will sell for $50 with 2-year contract.
The device itself will run on Android 2.3 with
HTC
Sense
overlay
, have a 2.6-inch touch screen with 480 x 320
resolution
, 512MB
RAM
, 512MB ROM, dual-cameras and an 800MHz processor.
Dubbed the Facebook phone because it has its own Facebook button underneath the keypad, owners have a chance to use a deeply integrated Facebook app.
For example, if you are listening to music, by hitting the Facebook button you can instantly share what song you are playing, and same goes for Web browsing and pictures. Simply hit the button to share the site you are on or upload the picture you just took.
When a friend calls, you will see their Facebook picture and current status on the home screen.
Owners can also use the newly added Skype-based Facebook video chats, although you will need Wi-Fi to do so.
The Status will be available in black, silver, pink, blue and mauve colorways.