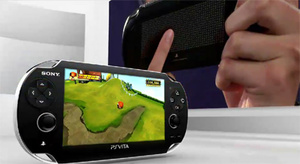 Update: Sony has said this weekend they will not reduce the RAM in the Vita, but they will also not reveal the final specs meaning it could still be 256MB instead of the rumored 512MB.
According to developer Novarama's CEO Dani SŠnchez-Crespo, the upcoming
Sony
PlayStation Vita will indeed see the rumored
RAM
reduction.
Originally pegged at 512MB of RAM, the handheld will have just half of that.
When asked if the cut would cause any problems for developers, Sanchez-Crespo says:
That wonít affect us. Itís actually good for developers to work under constraint. Generally for Vita, we still have a whole lot of headroom in terms of GPU power, CPU power and indeed RAM.
The exec
also reminded
that the original
PSP
severely lacks powerful specs compared to the Vita:
Remember the PSP had 32 MG of RAM, we have about ten times that now. And the systemís battery life, by the way, is really good. Youíd think with all the processing power that it would drain fast, but itís fantastic.