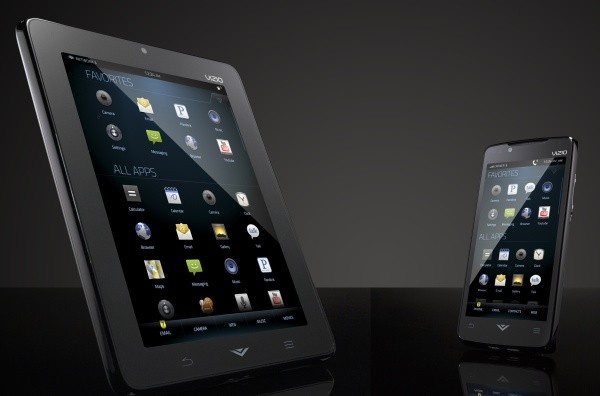 After announcing the tablet at this year's
CES
,
Vizio
has launched its Vizio Tablet (formerly Vizio Via Plus).
The tablet will be cheap, with an MSRP of just $299, well under rival tablets which normally price at $500.
Amazon, Costco, Sam's Club, Vizio and Walmart each have the tablet in stock now.
The tablet runs on Android 2.3 Gingerbread, weighs 1.2 pounds, has an 8-inch screen with 1024x768
resolution
, Wi-Fi only, 1GHz processor, 4GB storage,
MicroSD
slot,
HDMI
slot, three speakers and a front-facing video camera for video chat.
Vizio's main selling point on the tablet outside of the price is its integration with VIA, which will control not only all Vizio devices in the house but also "up to 95 percent of all home theater accessories, including televisions and sound systems" with its IR controller.