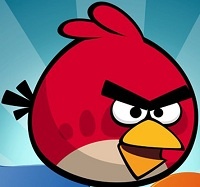 Rovio, the Finnish company behind the blockbuster hit 'Angry Birds' series, could be worth $1.2 billion, if reports are accurate.
The developer is allegedly in talks with investors for investments that would value the company well past the billion mark.
In under 2 years, all iterations of Angry Birds have been downloaded over 300 million times, and remain top hits on Android and
iOS
.
The game is free for
Google Chrome
users, and PC/Mac users can download a standalone game, as well.
Sources claim
the investment will be a "strategic investment from a company in the entertainment business."
While a few names have been tossed around as potential suitors, two that stand out as high probability are Disney and Zynga.