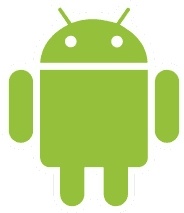 According to ABI Research's "Media Tablets" study, Android devices have now taken 20 percent share in the tablet market, slowly but steadily gaining on the iPad, the clear leader in the space.
The study notes that there have not been any "iPad Killers," not even close, and the 20 percent has been a collective effort.
Researcher Jeff Orr blames fragmentation on the hampered growth, with Android devices running a range of operating systems, from 2.2 to 3.2.
Overall, tablet growth should be huge in 2011, with
"de-featured, low-cost media tablets are being introduced by more than fifty vendors in 2011,"
says Orr
.
"This will certainly help bolster year-over-year growth for the category, but it also creates a negative perception in the minds of the mass consumer audience about the readiness of media tablets to be fully functional within the next several years."
Orr adds that worldwide annual media tablet shipments are expected to top 120 million units in 2015.
More info here:
Android Takes 20% Media Tablet Market Share from iPad in Last 12 Months