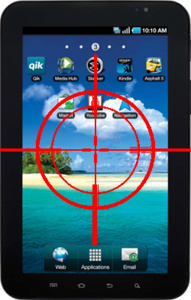 Add Japan to the list of countries where
Apple
is suing
Samsung
to get competing products taken off the market.
It is the latest development in
Apple
's campaign of patent and trademark related litigation which began in April.
Apple
has gone after
Samsung
in the US
, Australia,
throughout the EU
&
South Korea
.
As in other countries,
Apple
wants
to ban the import
of
Samsung
's Galaxy smartphones and tablets.
Perhaps not by coincidence, the lawsuit, which was filed last month, comes shortly before the much anticipated of the next iPhone. Depending on which reports and rumors you believe, that will occur either this month or in October.
Even if
Apple
eventually loses the lawsuit, a temporary injunction would improve
Apple
's position in Japan at the best possible time.
Despite being generally quite successful in Japan,
Apple
has not been able to work out any kind of deal with
NTT DoCoMo
, the country's largest mobile carrier, to sell the iPhone or iPad.
Samsung
, on the other hand, has such a deal to sell their Galaxy phones and tablets.
Although the temporary loss of Samsung products probably wouldn't force a deal with DoCoMo, eliminating Samsung competition at launch time might still improve iPhone sales immediately after the launch date. That's when the iPhone usually has the most buzz anyway.
While it probably helps their market share in the short term, the publicity over
Apple
's competition by litigation strategy might have just the opposite effect in the long term.
Samsung
, in particular, has gotten something of a reputation as the company
Apple
is scared to compete with in the open market.