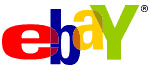 Following years of bickering between the companies, U.S. prosecutors have opened a criminal case to investigate into whether eBay stole confidential information from Craigslist in an effort to start their own classifieds site.
In 2006, eBay bought a stake in Craigslist, and the company claims then used that stake to misappropriate confidential information before building its own rival classifieds site, Kijiji, in 2007.
The new subpoena is seeking info on eBay employees including founder Pierre Omidyar and former
Skype
CEO Joshua Silverman.
Says eBay (
via reuters
):
EBay believes that Craigslist's allegations against eBay are without merit. We will continue to vigorously defend ourselves, and we will aggressively pursue our claims against Craigslist.
eBay still has a 29 percent stake in the company and Board seats.