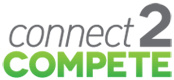 US cable broadand providers and a number of technology companies are working with the FCC on a joint effor to deliver computers with broadband connections to poor Americans.
The new initiative, called Connect to Compete, brings together members of the National Cable & Telecommunications Association, software companies like Microsoft, retailers such as Best Buy, and online services which include job search sites CareerBuilder.com and Monster.com to offer a variety of services for low income families.

FCC Chairman Julius Genachowski announced the initiative today in a speech delivered at a Washington DC public school. Among the highlights of the program is a plan for cable operators across the country to offer Internet service for $10 per month to low income households.

Families who have children enrolled in the government's free and reduced price lunch program who don't already have Internet acces will be eligible for the program.

In addition, Redmantech will be offering refurbished desktop and laptop computers to those same families for $150. The computers will have Intel Core2Duo processors, run Windows 7, and include Microsoft Office.

Microsoft is also joining in the effort more directly. Along with their hardware partners, they will be developing a new line of desktops and laptops designed for students which will be priced starting at $250. These computers will also come with Windows 7 and Office preinstalled.

For families who can't afford even $150 for a computer, Morgan Stanley will be developing a financing plan to bring this new opportunity within reach.

Other programs will include basic technology training classes provided by Best Buy and Microsoft and job seeking help from CareerBuilder.com and Monster.com.

Although they are working with the FCC, Connect to Compete's programs will all be privately funded by the companies involved, as well as a group of non-profit partners. The first programs are expected to be running by spring of 2012.