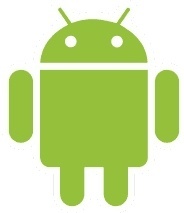 It has been slowly working its way to this point but
Android
2.3.x is now on a majority of Android devices, at 50.6 percent.
Android 2.2.x Froyo is on 35.3 percent. Google's newly released
Android 4.0 Ice Cream Sandwich
brought up the rear at 0.01 percent.
Android 2.1 Eclair
fell to under 10 percent (9.6) for the first time in years, while Honeycomb 3.0-3.2 came in at just 2.4 percent, showing the low availability of the OS for tablets.
Somewhat astonishingly, the 3 years old Android 1.5 and 1.6 was still on a combined 2.1 percent of devices.
(Pics via RWW)