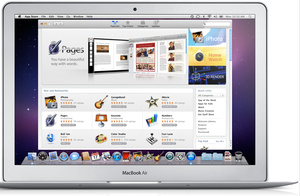 Apple
has just announced that the 100 millionth app has been downloaded from their Mac App Store, 11 months after launch.
The store, which launched on January 6th, sold 1 million apps in its first day of availability and has seen a fast pace since.
While the number is large, by comparison the
iOS
App Store hit 100 million downloads in 54 days and is now above 15 billion downloaded.
Says Apple:
In just three years the App Store changed how people get mobile apps, and now the Mac App Store is changing the traditional PC software industry. With more than 100 million downloads in less than a year, the Mac App Store is the largest and fastest growing PC software store in the world.