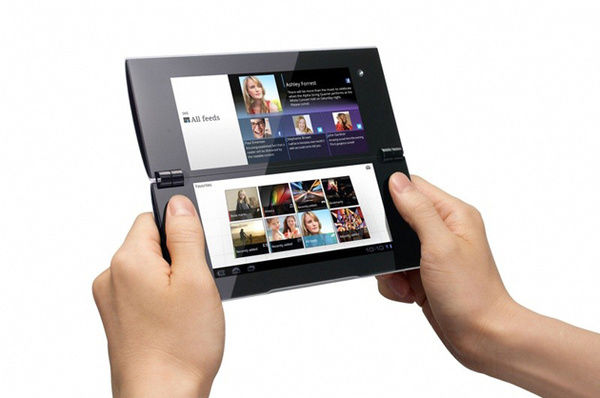 Additionally, the company reiterated that
Sony Ericsson
Xperia phones will get the update in March.
Reads the
post
:
"Sony Tablet is evolving, and we'd like to keep you informed with the latest updates.

Today we're happy to confirm that an update to Android 4.0 will be available for Sony Tablet. Details including timing will be announced in due course, so please stay tuned."
The Tablet S has a 9.4-inch screen, a "magazine" form factor, a Tegra 2 dual core processor, dual cameras and Honeycomb 3.x. If you purchase the Wi-Fi-only version you get Honeycomb 3.1 (with Sony UI
overlay
) and if you buy the more expensive Wi-Fi/3G version you get 3.2 (with similar UI overlay). The tablet comes with either 16GB or 32GB of internal storage, DLNA compatibility, an IR port (to use as universal remote), an
SD
card slot, Sony's Crackle and eReader apps and Sony's "QuickView" tech for faster browsing. Finally, the tablet is the first to be Playstation Certified which means it can play PSX games from the PS Store.
Sony's Tablet P is a dual-screened device with 512MB
RAM
, 4GB storage, 4G support and a Tegra 2 processor.