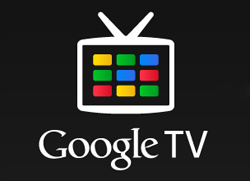 Google has announced that
streaming
gaming company OnLive has developed an app for its
Google TV
platform.
The platform is seeing something of a revival at this year's event, with four major companies announcing new devices and 200 developers announcing they are working on applications for the service.
OnLive says their "Viewer" app is available now, but it is kind of useless at the moment. For now you can just use the social features or watch other players play their games via the "Arena." Adds Google:
"As we do with most new platforms, OnLive is starting out with a Viewer on Google TV, so for now, you can just watch and use OnLive social features. But hang in there, OnLive is working closely with Google to enable full gameplay with OnLive gamers from around the world on Google TV. And more Google TV devices are coming, with OnLive built right in."
The company sells their $49.99 OnLive Universal Controller which is compatible with set-top boxes,
Android
,
iOS
, OnLive TVs and eventually with Google TV.
VIZIO
will be the first company to build a Google TV product with OnLive playability built in.