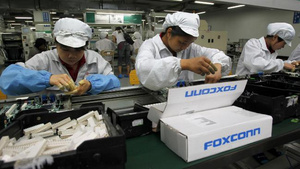 9to5Mac
is citing a Foxconn employee who has apparently spilled some of the beans on the upcoming iPhone 5.
Word is the iPhone 5 is almost ready for production, with sample devices already available.
For the actual device, the iPhone 5 will have a 4-inch display, will not have a tear-drop form factor like rumored, will have a different form factor than the
iPhone 4S
, and will include
LTE
support.
While none of this is confirmed, of course, the sources say the iPhone 5 is coming this summer, as
Apple
moves back to its normal June release schedule.