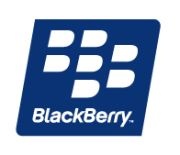 Netflix has made it clear today that they have no plans for BlackBerry support, now or in the future.
When asked, the company responded on Twitter that:
"We don't have any current plans to support BlackBerry devices, including PlayBook."
Netflix's
streaming
catalog, which has over 25,000 TV episodes, movies and original shows, has been available on Apple's
iOS
platform and Google's
Android
platform for over a year.
The question was posed as to whether Netflix would change their stance now that RIM had updated the BlackBerry tablet operating system to version 2.0, adding much needed features like a native email and calendar app. The tablet can connect to HDTVs and can also now be remotely controlled by BlackBerry phones.
Netflix has over 24 million subscribers, mainly in the U.S. and Canada, but it expanding internationally.