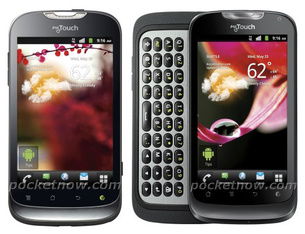 According to numerous sources, Huawei will manufacture all of T-Mobile's upcoming myTouch devices.
The manufacturer is popular in China for its low-end smartphones, but creating the myTouch line would certainly help the company get its foot in the door in the U.S.
Additionally, the company is trying to move up into the high-end
Android
market, and is quietly releasing the quad-core Ascend D Quad soon. A lack of marketing has made the company a relatively unknown.
If accurate, the upcoming myTouch devices (one with full QWERTY, one without) will feature very low-end specs, including Android 2.3 and a
WVGA
(480×800)
resolution
. Furthermore, the phone does not even look to have a 4-inch screen.
Hopefully, the rumored specs are just that, a rumor, and the company can come up with a phone that will not be considered a joke right out of the gate.
(Pic via PocketNow)