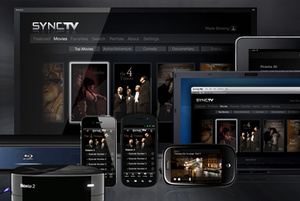 HTC
has purchased a 20 percent stake in SyncTV, the online video platform for content providers.
The stake is part of a bigger investment partnership between HTC and SyncTV parent company Intertrust Technologies.
HTC has decided to finally create an ecosystem that can differentiate it from other handset makers. Outside of SyncTV, the company recently purchased Beats Audio and MOG. All new HTC devices come with Beats Audio support and special headphones and future devices will likely come with MOG apps built-in, either subsidized or not, for music
streaming
.
The company has run into some struggles of late, as sales growth has come to a screeching halt. The company hopes their recent acquisitions will help them get a leg up in the smartphone market for which it was once a huge player.
SyncTV comes with a "cloud-based video service that supports
Android
and Windows Phone. Included in the deal is a license for Intertrust?s Marlin
DRM
software, used to manage and secure content by providers in Japan, China and Europe," says
Om
.