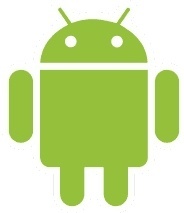 It appears that
Android
has only brought Google $550 million in revenue since its launch in 2008.
The numbers came to light as part of Google's ongoing settlement talks with Oracle ahead of the patent infringement trial that will begin in mid-April.
Additionally,
Apple
products have brought Google four times as much revenue as Android did, thanks to Google Search via
Safari
, the iPhone/iPad and Google Maps.
The figure
suggests
the company makes less than $10 per Android handset per year, with over 220 million devices activated since 2008.
In the lawsuit, Google had offered to pay Oracle a small percentage of Android revenue if the company could prove Google had violated patents related to the mobile OS. Oracle scoffed at the deal, claiming it was too low, and instead took the search giant to court. The company sued Google in 2010 and is looking for billions in damages.
Google offered to pay 0.5 percent of Android revenue on one of the patents in question until December 2012 and 0.015 percent on the second patent until April 2018. Additionally, the search giant offered $2.8 million as a settlement for the infringement.