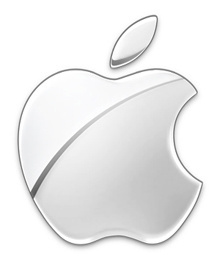 Jeffries analyst Peter Misek has put out a new
Apple
note today to clients, with his expectations for the highly-anticipated Apple television set.
In his note, the analyst raised his stock price target to $800 per share, specifically citing the television set in his forecast.
Misek believes Apple will call the TV "iPanel," wish would be a rather bland name but follow the naming scheme of its other
iOS
devices. Many had expected the set to be called iTV but the company ITV has already let it be known there will be a lawsuit if Apple chooses that route.
The analyst believes the TV will sell for $1250, leaving Apple with a 30 percent gross margin. He has forecasted 2 million unit sales for the holiday period.
Apple has still not confirmed the TV, but before his death Steve Jobs told his biographer that Apple "had finally cracked it," in regards to the set. It is expected to run iOS, have
Siri
, voice controls, an a la carte channel offering and integration to all other Apple offerings.