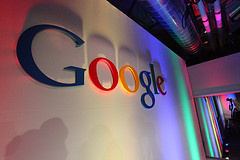 Last year, Google shocked the world by purchasing
Motorola
Mobility for $12 billion.
At the time, the search giant said it was buying the company for one reason alone; patents.
It appears that is not entirely true, as
BI
is reporting that Google is instead looking to get into the hardware business, following Apple's model of offering the hardware and the software and being the seller, cutting out middle-men.
The word comes via those in Google's inner circle, who continue to be briefed on future plans.
There is, of course, one huge caveat with Google's plan; its current partners. Major
Android
partners like
HTC
and
Samsung
are said to be furious with the development and have even already committed more support for Microsoft's Windows Phone 8
Apollo
.
For the time being, Motorola and Google are working as separate companies until the acquisition is completed globally but the news is certainly something to take note of. A Google Nexus phone built by Google, running the latest Android, and sold by Google (possibly in Google retail stores) would certainly help remove a good amount of the fragmentation issues inherent of Android and turn up the heat on
Apple
.