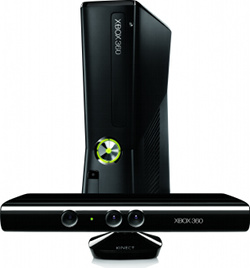 Today's most interesting gaming world rumor is that of the $99 Xbox 360.
Supposedly,
Microsoft
is looking to begin offering the 4GB Arcade model of the popular console, along with the
Kinect
motion control system, for just $99 with one large catch.
That catch is buyers must sign up for a two-year Xbox Live Gold contract, at $15 per month. Besides access to the Live service, there may also be added content included, such as Xfinity TV on Demand, as part of the subscription.
If you decide to break the contract early, just like with a smartphone contract, there will be an early termination penalty.
The subsidized console will be something new for the industry, taking cues from the mobile phone world. The current 4GB Xbox 360 (with Kinect) bundle sells for $300, and Xbox Live Gold (two year's worth) can be found for anywhere between $100-$120. If you buy the subsidized console, with the contract, the final price ends up being more expensive at $460, but you have two years to pay off that money, which some people may find preferable.
For now, this remains a rumor, and it seems the console will only be sold at retail Microsoft stores, which are mainly available only in California, but could certainly be expanded if the practice gets followers.