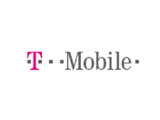 T-Mobile has announced that on June 15th and 16th, they will be offering all 4G phones for free with new contract.
The promotion is thanks to Father's Day, and all prices are after mail-in-rebate.
Current and new T-Mobile subscribers are eligible for the deals although "current Classic subscribers are subject to the standard upgrade eligibility rules if they decide to stay with a Classic plan."
All the phones will cost money out of pocket, some with substantial amounts, but they all net out to be free after the rebates.
"We want to say thanks to fathers for all they do and keep them easily and affordably connected to family throughout the entire year,"
said Andrew Sherrard, senior vice president of marketing for T-Mobile USA.
"Whether through voice calls, photos, texts, video conferencing or social media updates, T-Mobile's 'All Phones Free' promotion provides families a great opportunity to get the latest cutting-edge smartphones running on lightning-fast speeds via America's Largest 4G Network."
Check the phones here: